OCI nv and ADNOC close strategic partnership agreement
Fertiglobe largest export-focused nitrogen fertilizer platform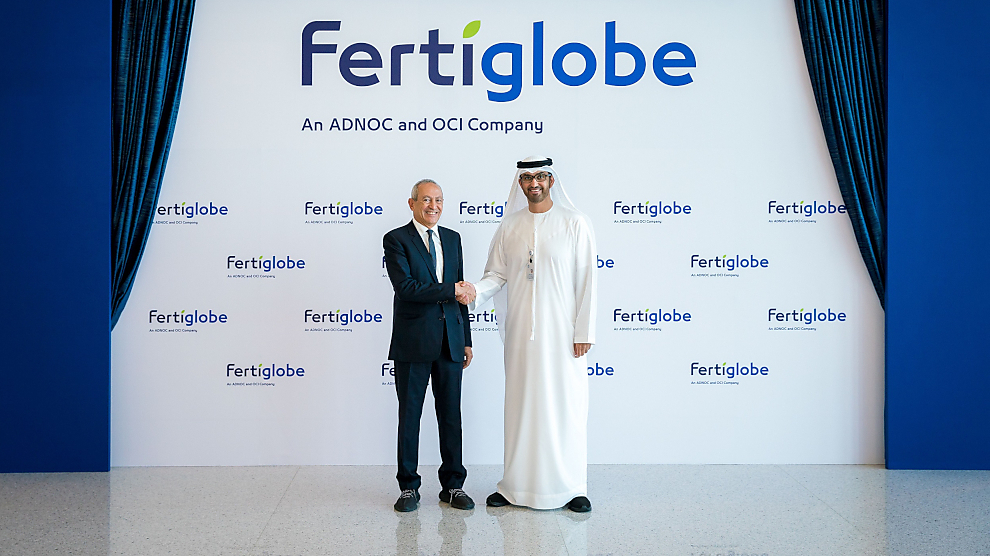 OCI N.V. (Euronext: OCI) and Abu Dhabi National Oil Company (ADNOC) announced the completion of their transaction to combine ADNOC's fertilizer business into OCI's Middle East and North Africa (MENA) nitrogen fertilizer platform, creating a world-leading joint venture. The combined company, which has been named Fertiglobe and is headquartered in the international financial center Abu Dhabi Global Market, has over $1.7 billion of annual revenues based on 2018 pro forma figures. OCI will fully consolidate the combined business. Fertiglobe will be the largest export-focused nitrogen fertilizer platform globally, and the largest producer in the MENA region with a production capacity of 5 million tons of urea and 1.5 million tons of merchant ammonia. It is underpinned by a young asset base and a robust storage and distribution infrastructure with access to key ports on the Mediterranean, Red Sea and Arabian Gulf. Fertiglobe's complementary production and distribution locations bring geographic diversity and enhanced market access, benefitting both existing and new customers.Following the close of the transaction, for which a law was passed to change the legal form of ADNOC Fertilizers to allow its legal transfer to Fertiglobe, the joint venture will focus on the integration of the two businesses, which is expected to create significant value through the unlocking of commercial and technical synergies.
H.E. Dr Sultan Ahmed Al Jaber, UAE Minister of State, CEO of the ADNOC Group and Chairman of the new joint venture, Fertiglobe, said: "The efficiency we have shown in completing this milestone transaction so quickly is a strong indication of the way that Fertiglobe will operate in the future and a hallmark of what we hope to achieve by combining ADNOC's fertilizer platform and OCI's MENA-based fertilizer assets. We have laid careful groundwork to extract and promote synergies throughout our strategically placed production assets and distribution network."
Je kan dit artikel volledig lezen na registratie
Gratis verder lezen?
Registreer en word gratis online abonnee
Ben je al abonnee?
Meld je aan en krijg toegang tot de website
Het online abonnement kan u te allen tijde en zonder verdere formaliteiten opzeggen. Wij garanderen u dat uw e-mailadres en andere persoonlijke gegevens nooit aan derden worden doorgegeven en enkel gebruikt worden voor het versturen van het online magazine.
Door u in te schrijven, gaat u akkoord met De privacyvoorwaarden.