07 juni 2021

Door

Johan Grievink (TU Delft), Louis van der Ham (Twente Univ.)
the vital role of Pse EDUCATION
Linking industrial practice and academic education
Process technology plays a vital role in the realization of future sustainable production systems. It calls for a strong role of Process Systems Engineering (PSE), covering systemic aspects of design, control and optimization of operations (Figure 1). Dutch academic graduate programs having a process technology (PT) track offer PSE courses and projects. Future process engineers need suitable PSE expertise. The Dutch Association of PSE professionals (PSE-NL) looked at the current situation and identified future needs by means of two surveys. One identified the use of PSE skills in the Dutch process industry, another analysed PSE content of graduate MSc programs in Chemical Engineering & Biotechnology at 4-TU, including wishes for the future. The main results of both surveys are presented here.
Industrial Survey
The Industrial Survey (IS) aimed at gaining insight in current PSE activities & skills, competences of PSE professionals and future needs for PSE skills. Figure 2 lists the groups of companies and topics of inquiry. The survey design was tested in a PSE-NL workshop in 2018, improved and issued in spring 2019. The company response rate was 46%. The outcome is skewed by a disproportionate low response of major Dutch operating sites of multinationals.
The survey outcome shows that process modelling, design, control & operations are each well-established activities within companies but their systemic imbedding in PSE is faint. The reported main activities are: design & retrofits, production planning & scheduling, process performance monitoring. The PSE professionals are appreciated for modelling, computing and analytical skills, while communication skills need attention.
The PSE professionals are appreciated for modelling, computing and analytical skills, while communication skills need attention
Future PSE tools & knowledge should offer more options for process intensification, the making of structured products and in data mining and analysis. More application strength is wanted in process dynamics and model-based control, process intensification, Real-time performance monitoring of plant operations and in structuring engineering data flows over globally distributed work processes. Retaining competent PSE people within a company is another challenge.
Academic Surveys
The purpose of the academic survey is to highlight current PSE content with a SWOT analysis in (post-)graduate programs at 4-TU, each having a process technology track. This article covers the response of five participating MSc programs (TUD, TU/e, UT, WUR) in biotechnology and chemical engineering. PSE has a unique role in programs by connecting mechanistic options offered by the (bio/chemical) engineering sciences to functional demands and restrictions of companies and society in process & product design (Figure 3). The programs have three clusters of PSE related courses - sorted by prevalence:
Process design project, modelling & simulation & design & integration (~ 0.83)
Safety & sustainability anal., integrated product & process design, dynamics & control (~ 0.60)
Plant data analysis & monitoring, modelling & optimization operations, research projects (~ 0.35)
The SWOT analyses show an unbalanced distribution of topics in Design over Operations of 3:1. The PSE components offer on average enough scientific depth to enhance knowledge integration and to achieve overall program objectives. The weaker aspects are availability of qualified PSE educators in programs, leading to a low tide of PSE content in programs (status Autumn 2019). The integration of process intensification & PSE was satisfactory while that of product and process designs could improve.
unbalance between design and operations
In both of the surveys, design & integration prevail over operations. The relatively low responses from operating companies compared to engineering offices may further skew results. Industrial responses to questions on training needs mention topics in operations: advanced process control, optimization methods, supply chain optimization, asset management methods.
The unbalance between design and operations is also pronounced in the academic programs (Figure 4), offering no electives for Operations topics.
The results of both surveys were presented in a PSE-NL workshop in December 2020 and shared with the academic program directors. These outcomes will be taken into account in periodic updates of the programs. Meanwhile, four full-time PSE faculty members have been appointed who will present themselves in a future NPT Magazine issue.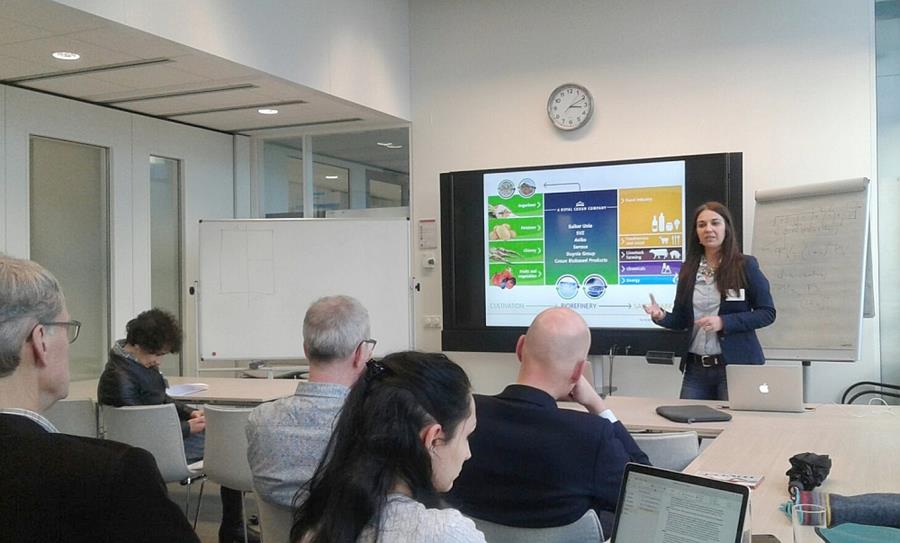 Further documentation on Survey outcomes can be obtained from j.grievink@tudelft.nl.